Email not displaying correctly? View it in a web browser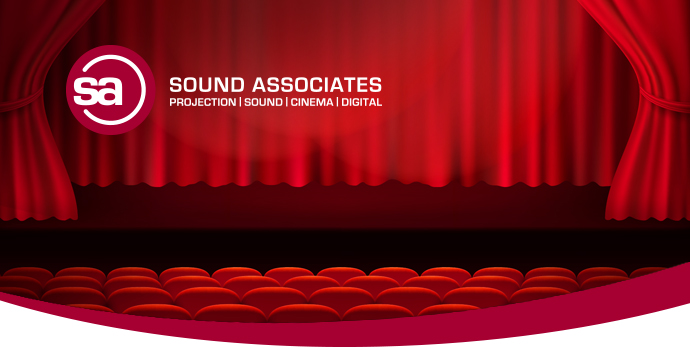 Welcome to our September Newsletter.

Summer 2015 has been a time to organise and prepare for the autumn blockbuster rush. This has started with Everest, with its stunning 3D effects, which opened the Venice Film Festival and was followed only last week by the London premiere of Legend. We then in particular look forward to the latest in the Star Wars and James Bond franchises which have both given us such iconic cinematic moments over recent decades.


You will see that I was invited to Germany for a demonstration of Philips LightVibes technology. I enjoyed the concept and loved the Rolling Stones concert. In certain areas this could be yet another way to envelop the viewer in a complete cinema experience.


Once again we have helped create a state of the art cinema and post production playback facility for the Soho House private members club, at 76 Dean Street, London. This is now about to be followed by an exciting cinema in a very luxurious barn, in the new Soho Farmhouse, Oxfordshire.


You will see that we have carried out a number of Dolby Atmos installations utilising the QSC Q-Sys network audio processing system to great effect. If you are considering an Atmos install in the near future, please talk to us about how Q-Sys can give you greater control and monitoring of the sound system.


Incredibly, Show East is just over a month away. I look forward to seeing many of you there but if you are not going, if there is anything you would like me to explore on your behalf, please let me know.



Our recent installations illustrate that Sound Associates represent of all cinema projector manufacturers giving us a wide range of products from which to create a tailor-made solution for our customers. A selection is shown below:

Soho House, Dean Street
(Barco projector with Doremi server and Dolby Atmos with Q-Sys) - click here to find out more

Brannel School in St Austell, Cornwall (NEC NC900 with IMS)

Southampton Solent University (Dolby Atmos with Q-Sys)

Moray Playhouse Cinema, Elgin, Scotland (Barco DP 2K 8S with Alchemy server)

Strode Theatre, Street (NEC NC900 with IMS)

Kino Theatr, St Leonards-on-sea (Sony SRX-R510 projector, Dolby 5.1 surround sound, a Dolby CP750 audio processor) - click here to find out more

Hull Truck Theatre (NEC NC900 with IMS)
Philips LightVibes

Recently, Graham was invited by Philips to attend a demonstration of their latest LightVibes technology at the UCI Cinema Kinowelt, Ruhrpark Bochum, Germany.


The unique immersive LED lighting system fills the cinema auditorium with ambient colours and 2015september/images synced to the main action on the screen, in this case, a recording of the Rolling Stones live in Hyde Park.


Philips recently entered into a partnership with the Universal Music Group and together they aim to enhance the cinema experience, particularly when showing live music content. But the subtle lighting that fills the audience's peripheral vision can also suit other forms of alternative content, adverts and, potentially, feature films.


"It was a fascinating evening and I felt that the LightVibes technology greatly added to the ambience experienced by the 250 Rolling Stones fans. The combination of not only LED panels but moving head lights and LED floods made the whole auditorium feel part of the legendary Hyde Park concert. I can see real potential for this product in cinemas as it allows the audience to feel immersed in the action on screen."
USL LSS-100

The LSS-100P provides daily testing and reporting for digital projection and sound equipment in each auditorium. The system is completely automatic in operation and the site just needs to schedule a test DCP to be run in order to start the system check. The LSS-100P captures screen luminance, screen chromaticity and sound pressure levels for each speaker. These tests can detect issues with speakers, amplifiers, crossovers, projector luminance, and projector colour.


The test results are logged, limit checked and are uploaded to a central server for centralized data collection which will alert a customer or service support company by email if any of the data indicates a problem in the auditorium.


Additional data that can be measured and reported are the auditorium temperature and Maximum Sound Pressure Level in any one day which can be used by the cinema operator to ensure the cinema is efficiently heated/cooled and also that there are no issues with excessive noise levels causing issues with adjacent auditoria or customer complaints.


Sound Associates have set up an LSS-100p in their testing area, and everyone is very impressed by the results. "This will not only alert the client to problems at the earliest opportunity, but it will also help our engineers to remotely diagnose and where possible resolve problems, saving everyone time and money.


They are cost effective and we predict that they will become a standard piece of equipment in every cinema" said Graham Lodge.




"It is the many, smaller projects that provide continued challenges and inspiration. We may not always be asked to install a projector - Cranleigh Arts Centre, for example, needed an upgrade to their sound systems and Southampton Solent University needed a Dolby Atmos System designed for their particular needs in a lecture theatre, (2 of our engineers are graduates from this progressive university!) We also put an NEC projector into a school to create a spectacular learning environment, and an art gallery on the south coast now has a cinema and theatre space in the back.

With Barco, NEC and Christie producing smaller efficient projectors we can offer more flexible solutions for smaller spaces as well as increase auditorium space in standard design cinemas."



Mark Foreman, Sales Director

"I would like to take this opportunity to introduce myself. My name is George and I am the new Finance Director of Sound Associates. For many years I worked in North Africa and the Middle East where I played a leading role in providing innovative financial solutions for some of the landmark developments in Egypt, Dubai, Bahrain and Oman.

Now I have returned home and am delighted to be part of the SA team and I look forward to helping the company develop and navigate the exciting and ever-changing cinema industry."


George Daniel ACCA, MBA, BSc (Hons), Finance Director:

Copyright © 2015 Sound Associates Ltd. All rights reserved. info@soundassociates.co.uk / www.soundassociates.co.uk

If you feel your name has been added to this list in error, or if you would like to remove
your name from the list, please click here and your name will be removed.